2012 Safe Connections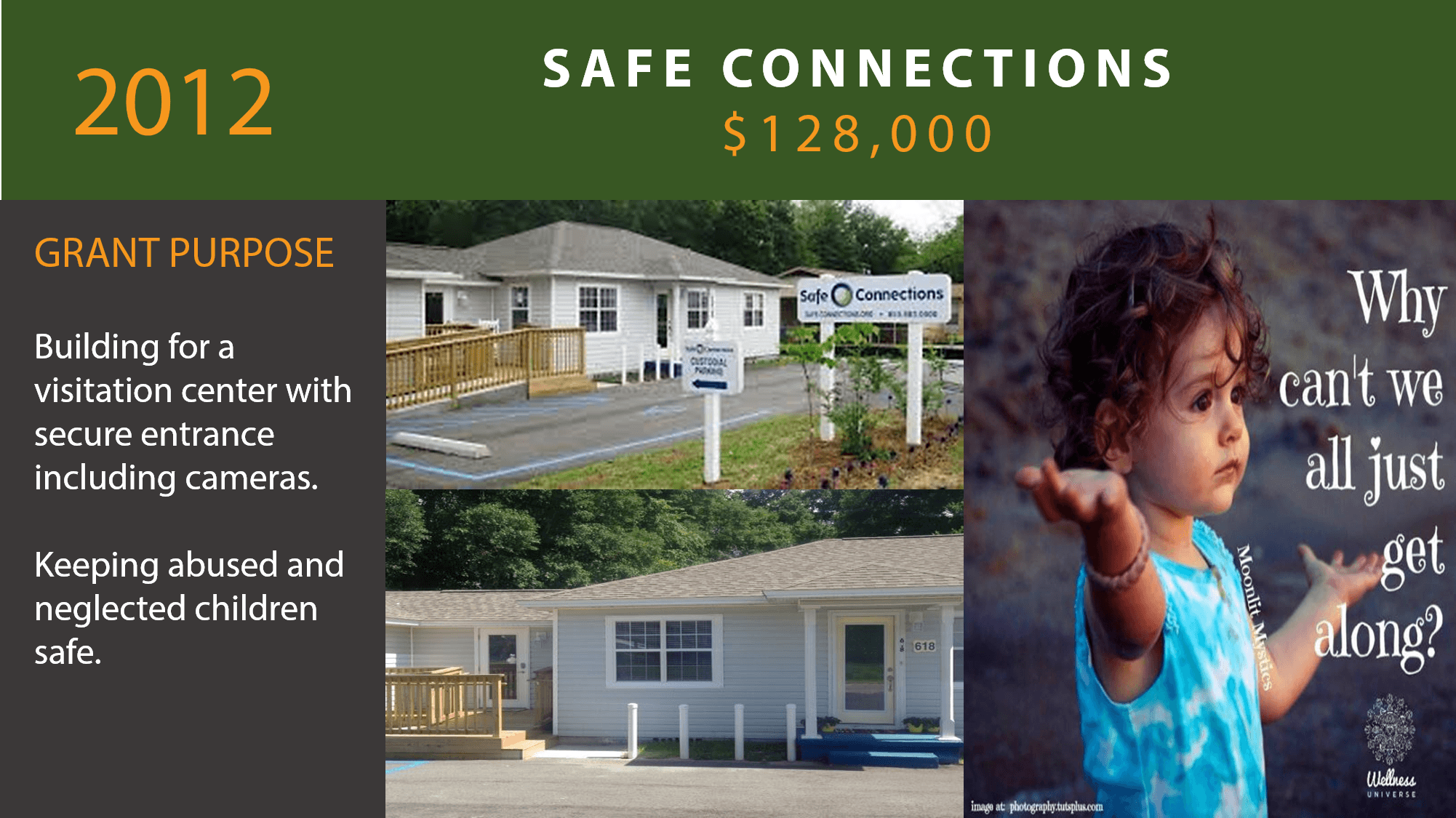 Safe Connections, formerly know as The Judge Ben Gordon Jr. Family Visitation Center, was the first recipient of a grant from IMPACT 100 of Northwest Florida. The grant of $128,000, presented in 2012, enabled the center to buy a house in Crestview and add video cameras, offices, a secure entrance and a parking lot. The center provides a place for visitation to occur with family members keeping abused and neglected children safe.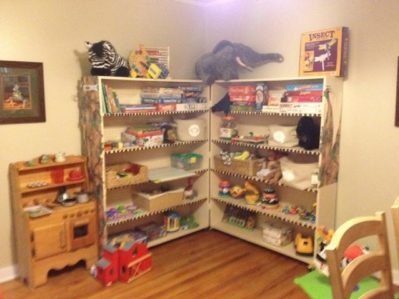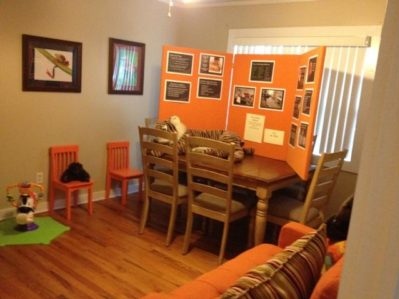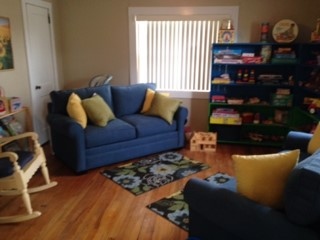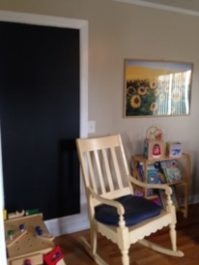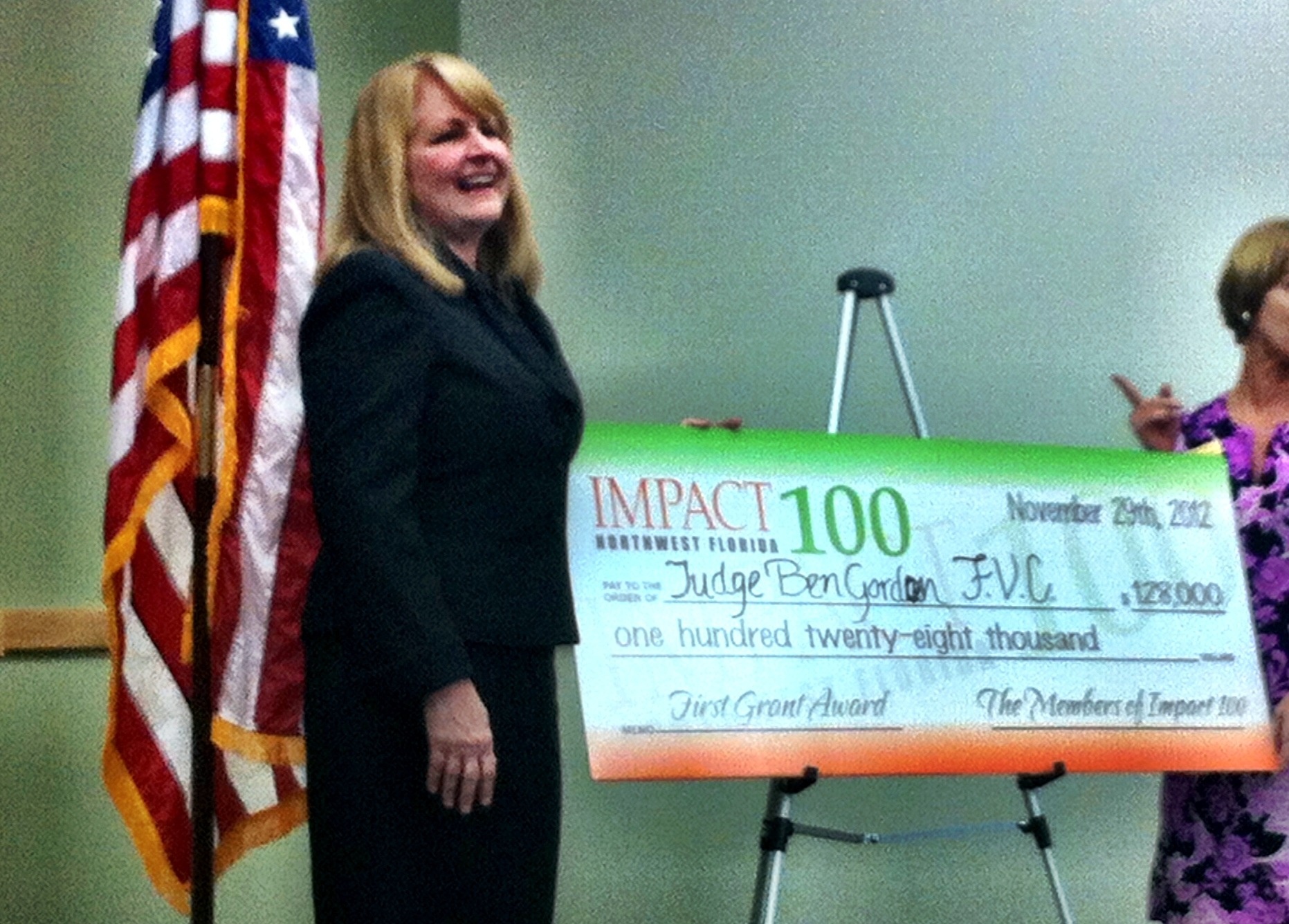 Dear Ladies of IMPACT 100,

The Impact 100 grant of $128,000 allowed us to expand our operations to provide desperately needed services in the Crestview community. Specifically, the funds allowed us to buy and remodel a house in Crestview, creating the safest possible location for the provision of supervised visits and monitored exchanges for vulnerable children. The level of safety also provided for our ability to draw down federal funds for sustainable operational costs. The direct Impact of safety was felt by 53 children with 570 supervised visits. This represents at least 70 families (as each child has at least one non-custodial parent and at least one custodial parent or relatives family or a foster family). We have touched a lot of lives.

Safe Connections (previously known as the Judge Ben Gordon Family Visitation Centers) is a small non-profit that has grown from very humble beginnings, operating out of a few donated Sunday School room at Shalimar UMC in 1997, to a much larger dedicated space at SUMC, another location in DeFuniak Springs and now to the house that Impact 100 bought in Crestview.

We have been advocating for the most vulnerable children to have a safe place for court ordered supervised visits with some of the least desirable parents for these many years and know it takes some explanation. However, the women of Impact 100 quickly understood the horror and fear a child faces when they lose contact with the most important person in their young lives and the need for a safe and nurturing environment like the Safe Connections Visitation Centers. More than a safe place, these children deserve a trained and caring staff that will stand beside them and protect them from more pain and suffering during their familys time of crisis. Because of Impact 100, today this is a reality realized in Crestview.

Although some of the children we serve will never return to the home that violence, addiction or mental health issues tore apart; the truth is that most of them do! And although these parents have made some horrible choices, we really do see healing and change. We see the love of their children reflected back as the reason to get the help, make the changes or maybe even just to reassure their child that they are loved and that they are sorry. In these cases, families grow stronger while relationships and parental bonds are maintained and repaired. We see parents recommit to lead a healthy life for their children. We see young men meet their babies and fall in love. We help them realize how much their children need them to step up and be a strong father for their child. And many, many times they do just that! And even for those children who do not return home, there are court orders to fulfill and victimized custodial parents and children to protect. The Crestview Safe Connections Center is able to provide a safe and nurturing environment due to your generosity and caring spirit. Please allow me to pass along the hugs and thanks we receive from children every day.

With heartfelt thanks,

Sharon Rogers, Executive Director, Safe Connections