Arc of the Emerald Coast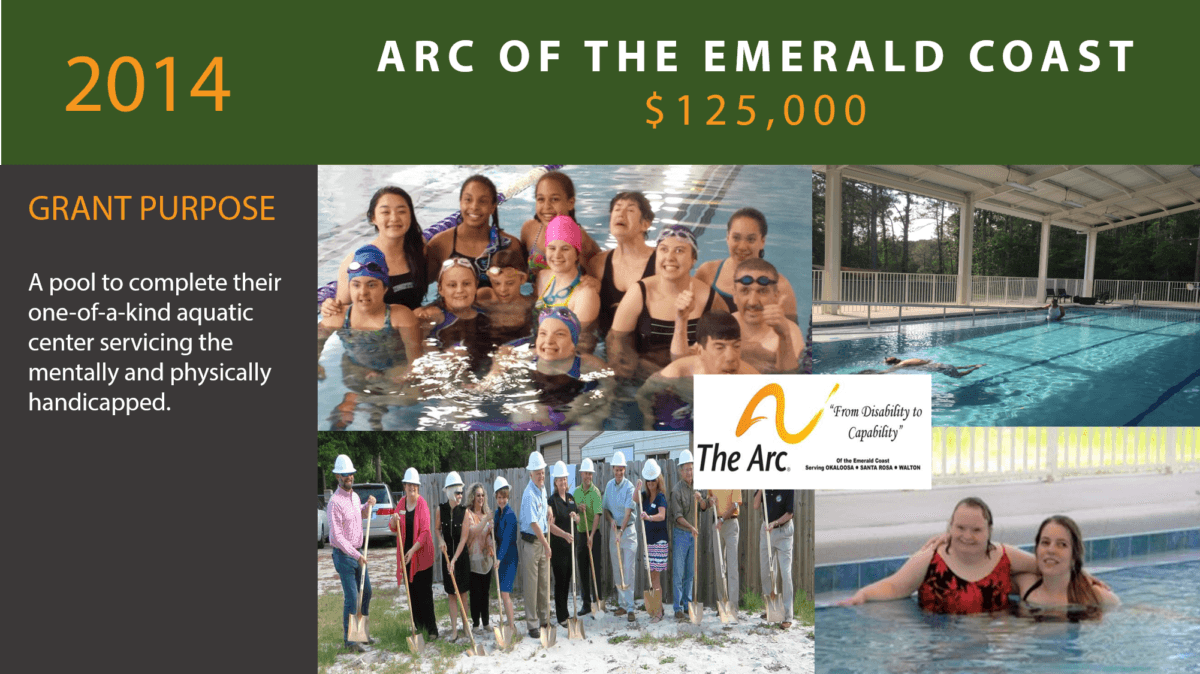 The Impact 100 Aquatic Center is a unique facility in the Panhandle and includes a 1400 square foot salt-water pool with walk in/wheelchair capability, and a lift. The pool is heated with an environmentally sensitive aqua dome for the winter months. A 600 square foot dressing/showering facility accommodates both same-sex and opposite-sex caregivers. The Impact 100 NWF Aquatic Center supports the Arcs mission to create a path from disability to capability by providing exceptional services so people of all ages can work, learn, achieve personal goals and live meaningful lives.
An aquatic center not only serves recreational needs but also provides the added preventative and rehabilitative health benefits that improve lives. Life for people with disabilities is difficult. Opportunities for social interaction are limited for people who are dependent on others for some of the most basic functions in life, and this facility provides an exciting and fun forum in which to make new friends. Lack of exercise leads to depression, isolation, obesity, cardiovascular disease, hypertension, diabetes, and increased pain, resulting in a loss of independence. Because the water provides a place where physical inequities are minimized, the odds of engagement and continued participation are greater than in other recreational activities. Studies have shown that aquatic activities improve flexibility, strength, balance, and create muscle tone. Once physical inequities are mitigated, the sense of freedom and belonging contribute to the overall well being and quality of life for those people with disabilities. The center is available for all area residents and visitors with disabilities.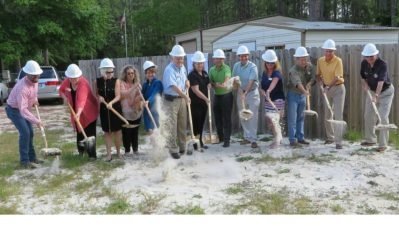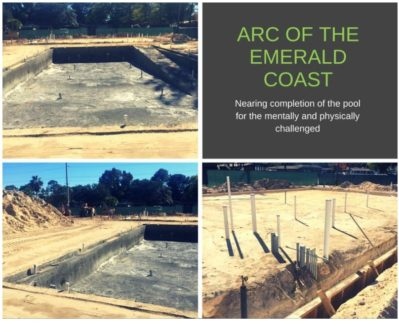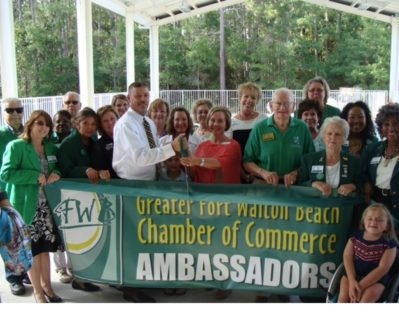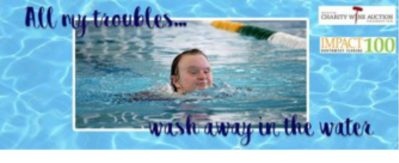 To the ladies of Impact 100, Northwest Florida,


Thanks to Impact 100s generosity and vision, The Arc of the Emerald Coasts Aquatic/Education Center is a huge success, not only for the intellectually disabled community, but our entire community. From the day we broke ground, The Arc and our mission has been highlighted to the public on the news, in the paper, and even a recent visit from Congressman Gaetz. Our Aquatic manager is a certified life guard and instructor, so we are in the process of getting more of our caregivers certified. As discussed in our grant, to make ends meet, we are offering a variety of services to the public, including open swim and water aerobics for seniors, lap swimming, birthday parties and more. The pool is rented by 2 private therapy centers for water therapy. Twice weekly, we offer open swim to special needs children, and as you can see, our group home and assisted living clients are having a blast, swimming 2 to 3 times per week. We have recently started offering swimming as the PE requirement for home-schooled local students, and this has become very popular. A few of our clients have even been able to take scuba lessons!


You ladies, and your amazing philanthropy are making our community a better place in so many ways. We at the Arc of the Emerald Coast thank you from the bottom of our hearts.


With highest regards,


Donna Tashik, Community Development Director Arc of the Emerald Coast