Emerald Coast Science Center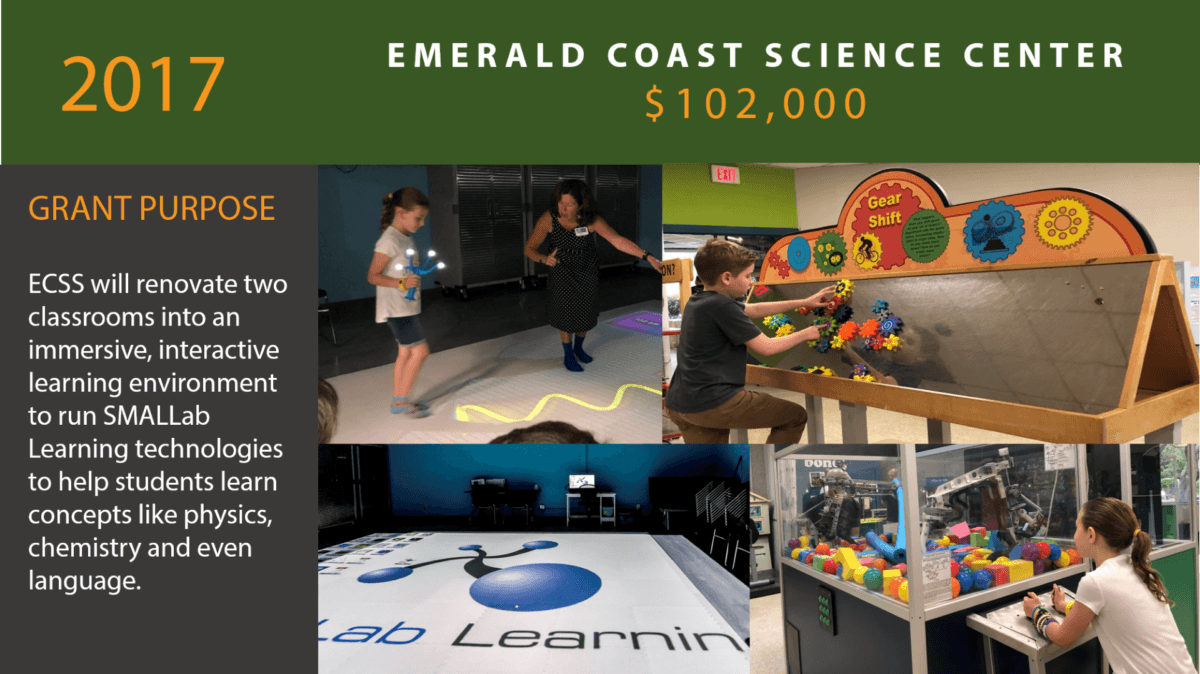 Emerald Coast Science Center


The mission of Emerald Coast Science Center is to inspire and grow a scientifically engaged community, and our vision is to be the recognized leader for scientific exploration, encounters, and education in Northwest Florida.
The Emerald Coast Science Center (ECSC) would like to request funding to renovate our two (2) existing classrooms into an immersive, interactive learning environment capable of running SMALLab Learning technologies. SMALLab is cutting-edge, transformational programming that utilizes motion-capture technology to track students 3D movements as they learn various concepts like physics, chemistry, and even language. This innovative and advanced software would allow ECSC to completely transform how students learn by immersing them in a completely hands-on, hi-tech lab. Students can use SMALLab to experience science, mathematics, and language arts in an environment unlike any other available to them in Northwest Florida. This embodied learning blends knowledge with human-computer interaction and would revolutionize how the ESCS teaches its educational programming.
This Technology Upgrade Project will enable ECSC to improve our facility and our curricula radically. It will enhance learning through our Field Trip lessons, Lego League program, Home School Academy, Summer Camp, workshops, and Museum activities and stations. The Boys and Girls Club of the Emerald Coast, another nonprofit, has partnered with the ECSC in order to utilize the labs for their field-trip programming as well. The SMALLab would require upgrades to the existing classrooms that will include installation of new flooring, furniture, plumbing, HVAC, ceiling, lighting, and electrical improvements. An asbestos survey was completed on the property in June of 2016 in preparation of these improvements. Both classrooms will require asbestos abatement work prior to the start of renovations; however, each room can be completed independently of the rest of the Museum and shouldnt affect normal operations.
Additionally, this project heavily impacts students across the region. Currently, ECSC works within 5 local counties. In 2016/17, over 14,000 students were impacted by ECSC programming. Okaloosa County students make up the bulk of our constituents. Renovating our facilities to include SMALLab will allow us to make large changes in our educational programming to reach children of all ages and engage them in a completely unique experience with STEM (Science, Technology, Engineering, and Mathematics) education. By including SMALLab technology, we can positively impact our students and continue to help improve Florida Standards Assessment test scores with participating schools and encourage students to pursue STEM careers.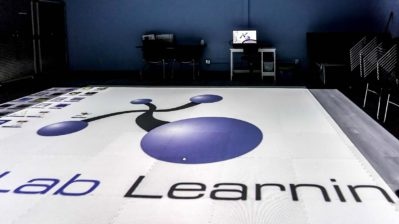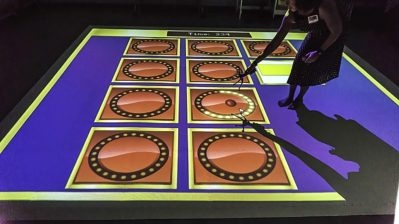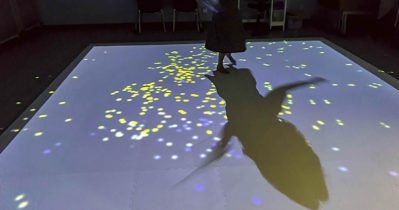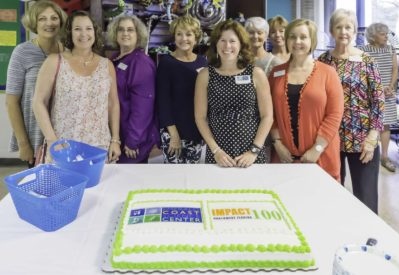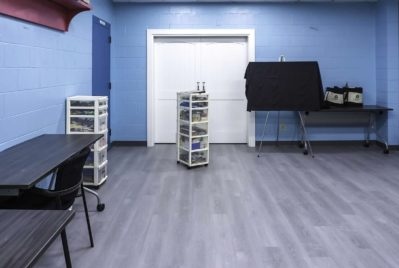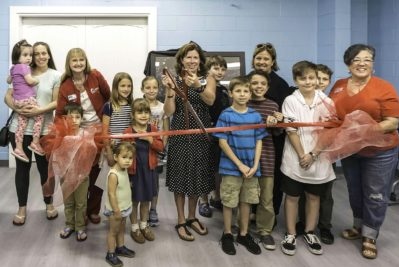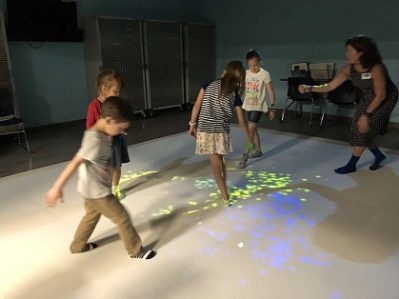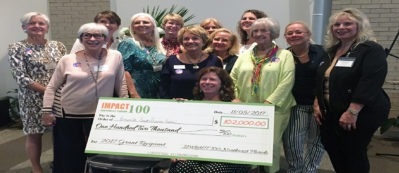 Dear IMPACT 100 Members,


The Emerald Coast Science Center considers itself beyond fortunate to be a recipient of your 2017 Impact 100 grant funding. The value that this award has to our organization is priceless-it grants us the ability to further our mission to inspire and grow a scientifically engaged community by implementing SMALLab technology into our center. Being one of only three museums in the entire country that has SMALLab use and is open to the public is an absolute boon not just for our museum but for our entire community.


We serve thousands of families each year through our field trips, museum exhibits, and educational programming. We strive to bring these families a hands-on experience with science that can encourage them and foster that lifelong love of learning. These Impact 100 funds allow us to do so on a scale grander than weve ever been able to previously. By updating our building and installing SMALLab technology, we can deliver our patrons a memorable, unparalleled experience. The chance to see the joy and happiness we know this will bring families and the quality time it provides them together is at the heart of what we do and why we do it.


We simply could not have made this dream a reality without your help. What your organization does for our region is selfless and exemplary. Thank you for the opportunity to impact countless lives with our new programming.


The ones who are crazy enough to think they can change the world are the ones who do. -Albert Einstein Sincerely,


Sincerely,


Diane Fraser Executive Director