Emerald Coast Wildlife Refuge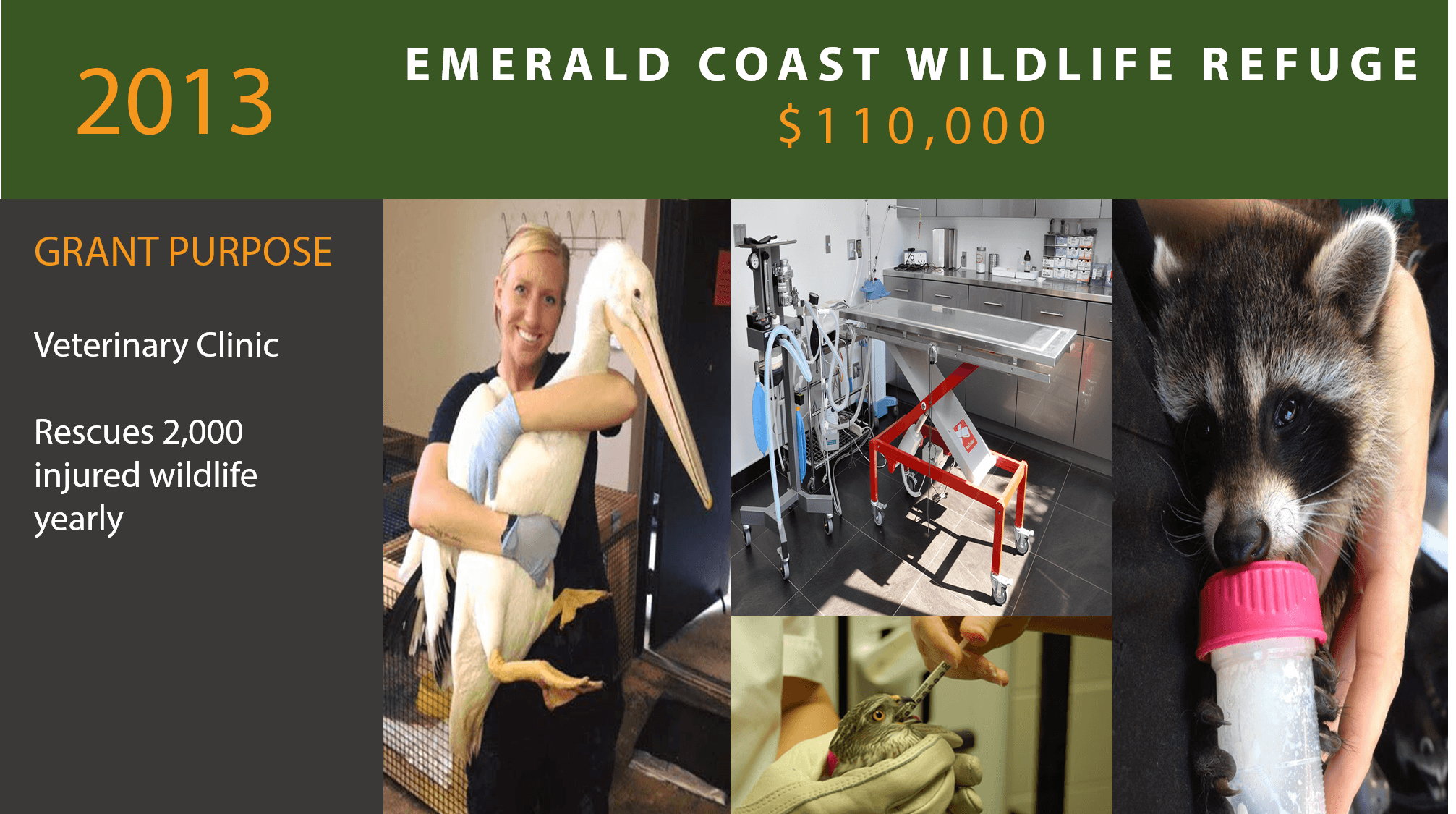 The ECWR rescues over 2,000 injured and orphaned wild mammals, reptiles, and birds every year including infant and adult dolphins, whales, and sea turtles. ECWR reached a point where limitations of medical equipment and available rehab space for wildlife patients, created an urgent need for increased capacity and additional equipment. ECWR purchased a veterinary hospital that provides optimum treatment for the increasing numbers of patients they rescue.
Since the oil spill of 2010 the number of wildlife patients they take in has increased dramatically. Because of the limited amount of equipment in their current treatment area, they were forced to decide which animal, out of several who require it, is most in need of the IV infusion pump, for example. These were heartbreaking decisions that were mitigated with the ability to provide the best of care to all of the animals that come through their door.
The Florida-style cottage served not only as a fully functioning wildlife hospital but also as an educational venue for the community. It is outfitted with one-way windows whereby visitors are able to view the exam room, ICU, and nursery to observe and learn about the wildlife rehabilitation process and treatment techniques without the animals in the hospital being disturbed. The wildlife hospital is centrally located on Okaloosa Island adjacent to the Emerald Coast Convention Center.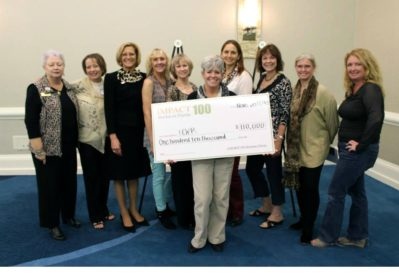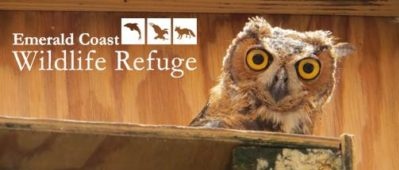 The IMPACT 100 NWF grant has elevated the Refuge to be among very few wildlife rehabilitation centers in the state and the only one in the panhandle to have this level of medical capabilities. Because of these successes the Refuge has been pushed to the forefront in our industry and is being asked to consult on multiple cases and projects, including assisting USGS and FWC with manatee health assessments and tagging.

Being an Impact 100 recipient has changed our entire organization in ways that we could never have imagined. It has allowed us to become a part of an elite organization within the community. This recognition has gained us further support from both new and existing donors. By our organization having been vetted by the Impact 100 members, donors are given confidence that their contributions will be thoughtfully put to work for our mission.

Thank you IMPACT 100,

Susan Leveille, Director Emerald Coast Wildlife Refuge