Pyramid, Inc
Outdoor Recreation Equity for Individuals with Disabilities
Pyramid exists to meet the needs of people with disabilities and continuously strives to find innovative ways to improve person-centered holistic services. The goal of our project is to provide our student's opportunities to participate in outdoor recreation and learning activities in an accessible, safe environment. We will accomplish this by renovating an existing courtyard into a usable outdoor learning area to include an all-season covered structure, accessible ground surfaces, a sensory water wall, adaptable outdoor furniture and swings, and fencing. This project will enhance the day-training services Pyramid currently offers, contributing to whole-person health for individuals served.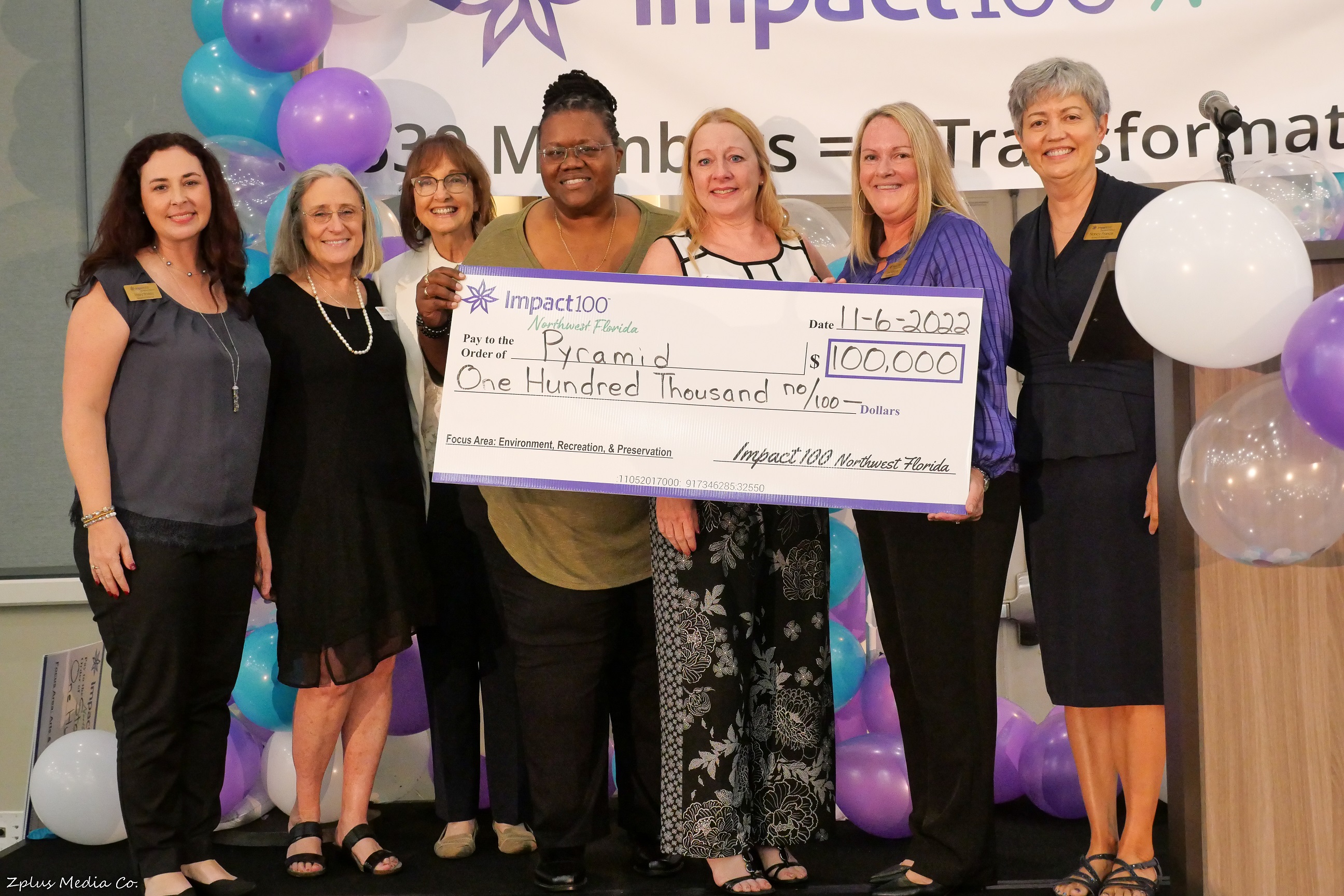 Outdoor recreation provides developmental and psychosocial health benefits but those with disabilities are often limited in participating due to lack of accessibility. This project will expand student participation in such activities, which can result in augmented social skills, decreased behavior challenges, and, ultimately, increased opportunities for inclusion in the life of their community.
At capacity, Pyramid serves 125 individuals, ages 18-74, with intellectual and developmental disabilities. While this project benefits them directly, implications for the community are broad, with expected improvements in whole-person health resulting in increased prospects for inclusion. Success will be measured through area usage and a detailed system that measures student goals and outcomes.
Requested funding will support renovation, allowing Pyramid to expand services offered. Post renovation, we envision little increase in operating cost and no personnel cost increase. With proper care, sustained through grounds upkeep contracts and proactive/prompt repair of the commercial-grade equipment, the number served by this project is perpetual for the longevity of the organization.