Salvation Army
Mobile Kitchen for Disaster & Community Assistance
The Salvation Army is on call 24/7 responding to natural disasters or community needs meeting human need without discrimination. When disaster strikes in our community, the Army is called by the Emergency Operations Center. We respond quickly as we are local, we always have supplies in stock, and we provide emotional and spiritual care to survivors which is unique to the Army. This mobile kitchen will be able to produce hundreds of meals a day. Our goal is to continue Doing the Most Good for our community when and where they need us the most. We also use the vehicle to deliver groceries, back-to-school campaigns, daily lunches over spring and fall breaks, and weekly feedings for the hungry.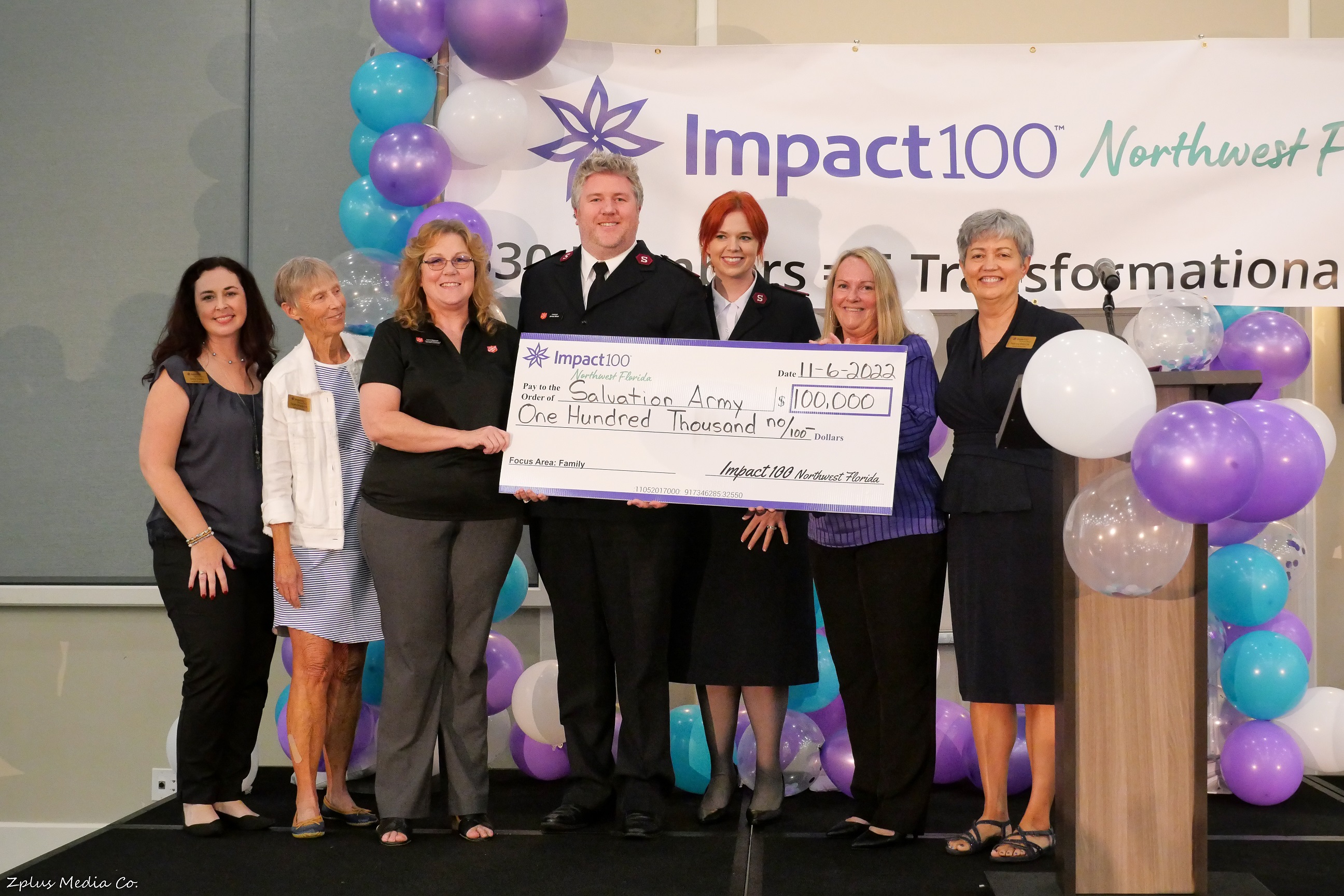 The Salvation Army's mission is to meet human needs without discrimination. A new Emergency Disaster Canteen will allow us to provide hot meals and resources to those in our community who are in need as well as allow to have quick response time to disasters. Our current vehicle is 30 years old; the Impact 100 money will allow us to continue responding to the community for many years to come.
What is so wonderfully unique about The Salvation Army is that the sky is the limit when it comes to how we can serve our community. Our Canteen is how we can get creative and serve people specifically to their need. We foresee being able to reach the entirety of both Okaloosa and Walton Counties, with the ability to bring food, water, clothing, necessities, etc.
We have an excellent maintenance schedule for our disaster vehicles, and we intend for this new canteen to last just as long if not longer than our current one. Maintenance costs come from The Salvation Army's operating budget ensuring Impact100's funding will be only spent on the project and not operating of the canteen. We are good stewards of everything that is given to The Salvation Army.