Stage Crafters Community Theatre
The Show Must Go On
Purchase the City owned land where our rehearsal/storage warehouse resides. For the past 41 years, Stage Crafters has relied on this warehouse as a rehearsal hall, set construction area, and costume/props/set storage facility. When our current lease expires next year, the city will raise our rent from $100/year to an unaffordable market rate of over $2000/month or sell the land and the building we paid for, to the highest bidder. We have a signed real estate contract with the City to buy the land at a greatly reduced price of $125K and this grant will enable Florida's oldest all-volunteer community theatre to continue to provide a positive impact on our area's population.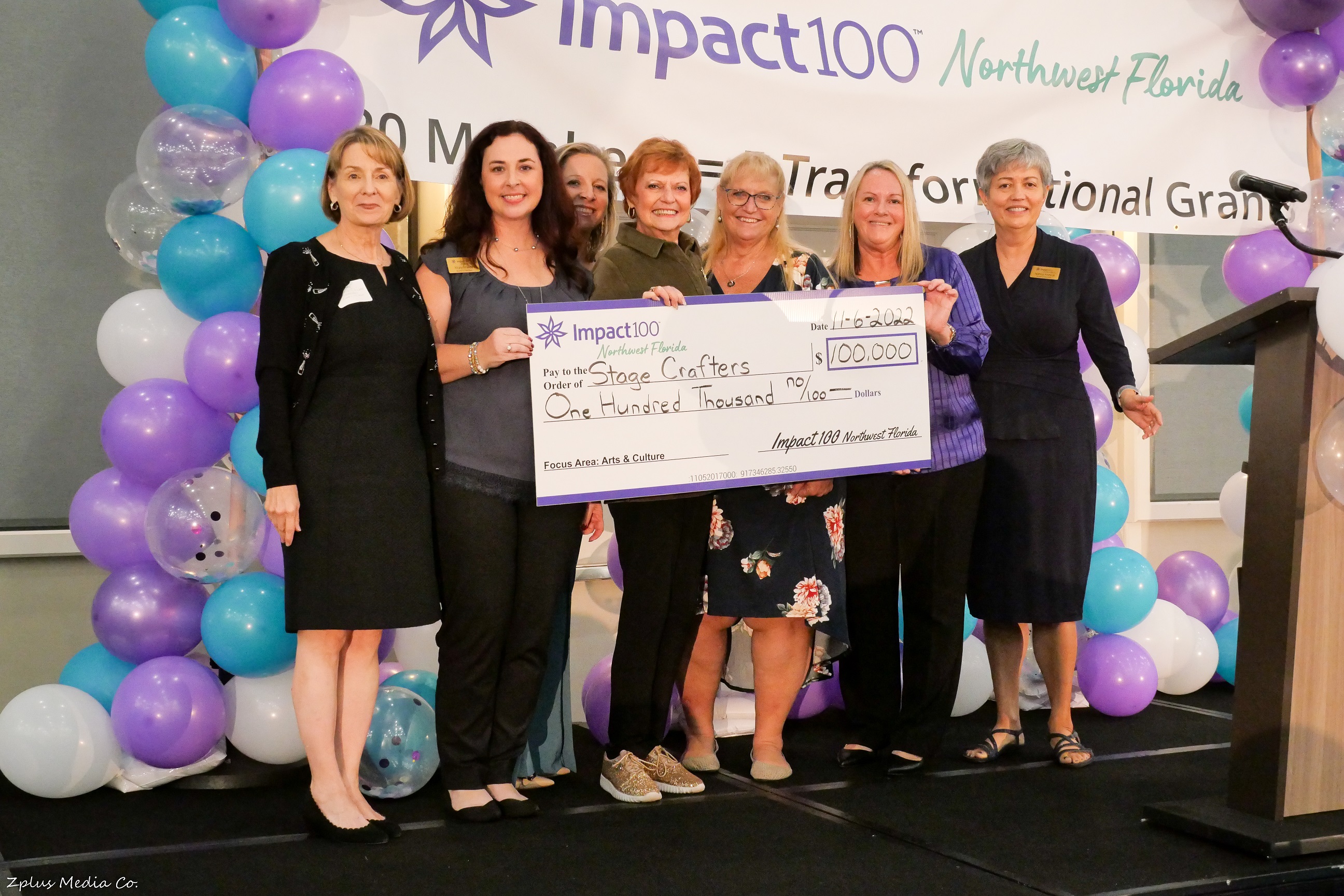 This impact of this grant will be far more than transformational, it will determine the future existence of Stage Crafters! Allowing us to continue our mission as a creative industry supporting the cultural wellbeing of our community; and is completely aligned with Impact 100 goals. The creative arts help to define us, developing an appreciation of the diversity of human experiences/cultures.
Project success=land purchase. Without it, Stage Crafters will not be here next year. In our 50-year history we have welcomed over 12,000 volunteers of all ages, backgrounds, and ethnicities; mentored and supported arts programs in area schools; helped other civic and charitable organizations by donating our time, talent, and equipment; and brought the experience of live theatre to over 350,000.
With the grant ensuring our home and future existence, we will continue our successful production decisions that have kept us in the green for 50 years. Appealing to a diverse public, and with our audience/volunteer support, Stage Crafters will continue to offer opportunities to teach, learn, participate, and experience live theatre in Okaloosa/Walton counties for the next 50 years!