United for a Good Cause
Hope Squad Peer-to-Peer Prevention Expansion

Suicide is the 2nd leading cause of death among kids 10-18. There were 36 youth suicides ages 10-24 between Okaloosa and Walton Counties in 2015-2019...36! Our kids are struggling and dying at alarming rates! The goal of United for a Good Cause is to save our kids by having a Hope Squad Peer-to-Peer Suicide Prevention Program in every school in our region from Escambia to Walton Counties. Your Impact100 NWF grant will cover the investment into curriculum fees ($6,000 for high, $5,400 for middle and $3,000 for elementary schools) and Advisor certification training ($500 each) in every middle and high school not already funded, and every elementary school in both Counties...about 30 schools.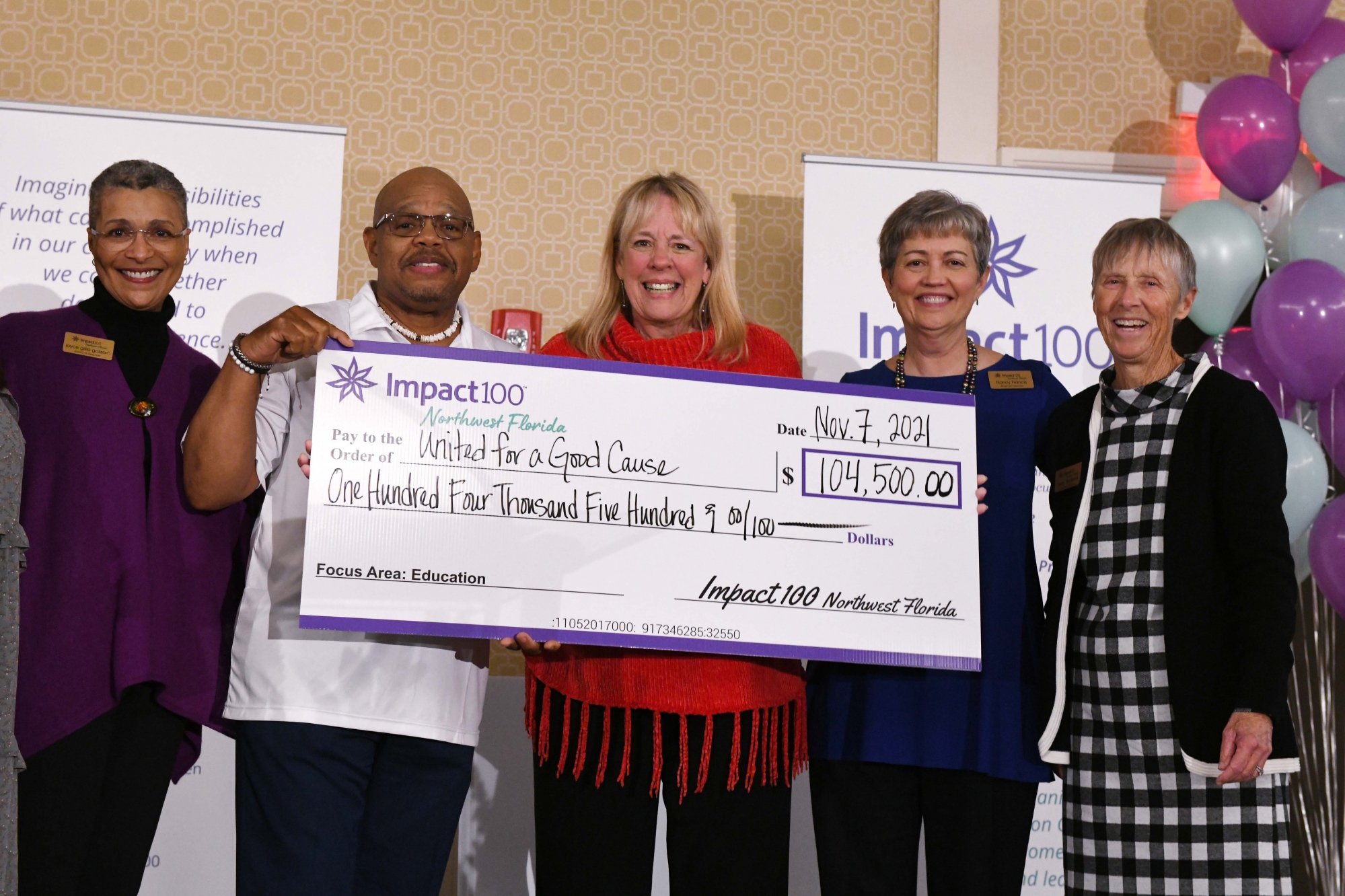 When we save a child from death by suicide, we're saving that child's family, friends, & surrounding community from a lifetime of grief & heartache. This is long-term sustainability. The program literally changes the culture of the school to one of kindness and connectedness over time with constant messages of hope and love being spread. Your contribution will help save over 51,000 students!

Your dollars will support over 51,000 students in both Okaloosa & Walton Counties and that doesn't cover the thousands of teachers and admin. Or families and friends! Once implemented in a school we will see the reporting numbers go up. This means students are speaking up to help save a peer. We will be able to track reporting data and we will begin to see a decrease in the number of suicides.

What is the value of a child's life? This is the most sustainable project here could be. If a child's life is saved, that child grows up, gets married, has children who become contributing adults, marry, have kids, etc. It's a lifetime of generational sustainability all for your one-time investment. The fees your donation covers will never have to be paid again and schools continue on for years!