Youth Village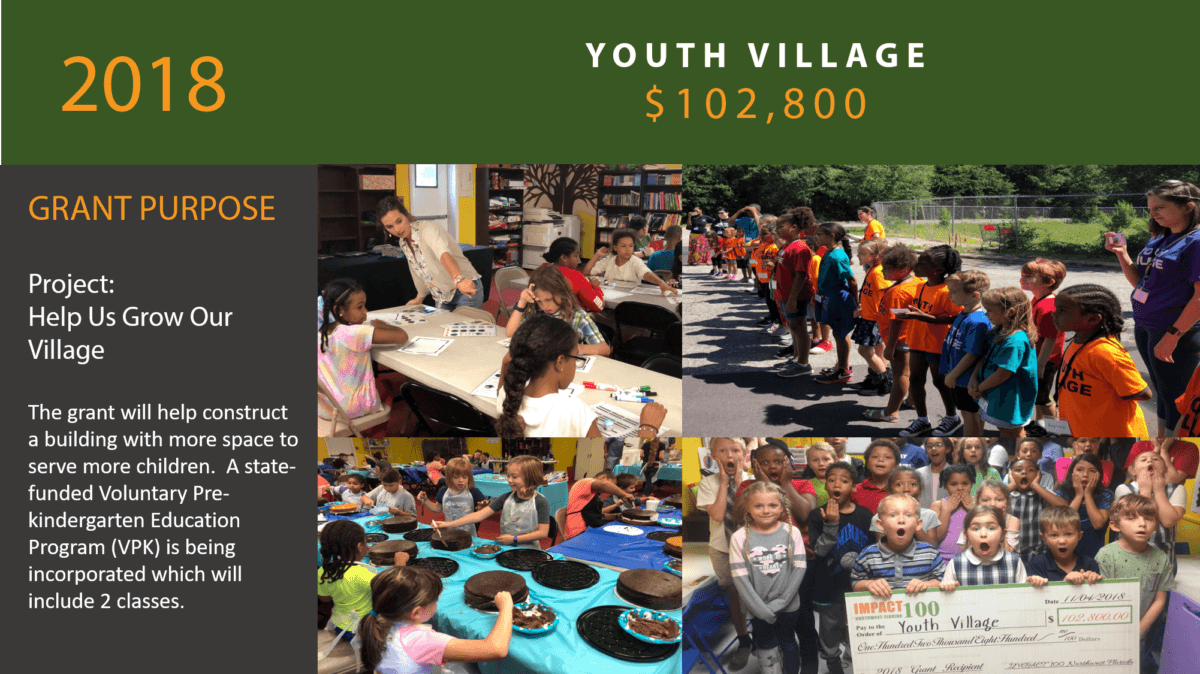 Youth Village
Youth Village is located in an area of Ft. Walton Beach where most of the children come from low-income, single-parent households who, according to the Florida Department of Juvenile Justice, are labeled as a high-risk demographic and where many of the children are referred to as latch-key kids. Approx. 90% of the Youth Village attend Title One Schools.

According to the U. S. Department of Agriculture, the children in these schools are eligible to receive free-or-reduced price breakfast and lunch because they live below the poverty level. They need help to break through that tough, but breakable cycle of generational poverty.

Youth Village currently serves students in grades K-8 and many of the kindergarten students are not even ready for kindergarten, which causes them to fall behind later. The grant helped us construct a building with more space to serve more children. A state-funded Voluntary Prekindergarten Education Program (VPK) has been incorporated into our program. Florida residents with a child that turns 4 years of age by September 1, is eligible to participate in Florida's FREE Voluntary Prekindergarten (VPK) education program. We will also be able to begin our Youth Village Preschool Academy for 3-5-year-old students as well as continue our space for the K-8 students!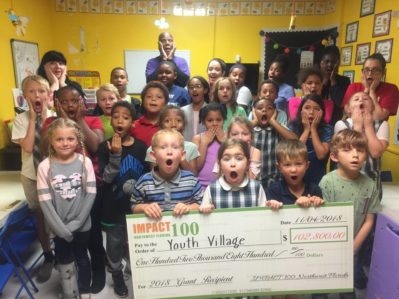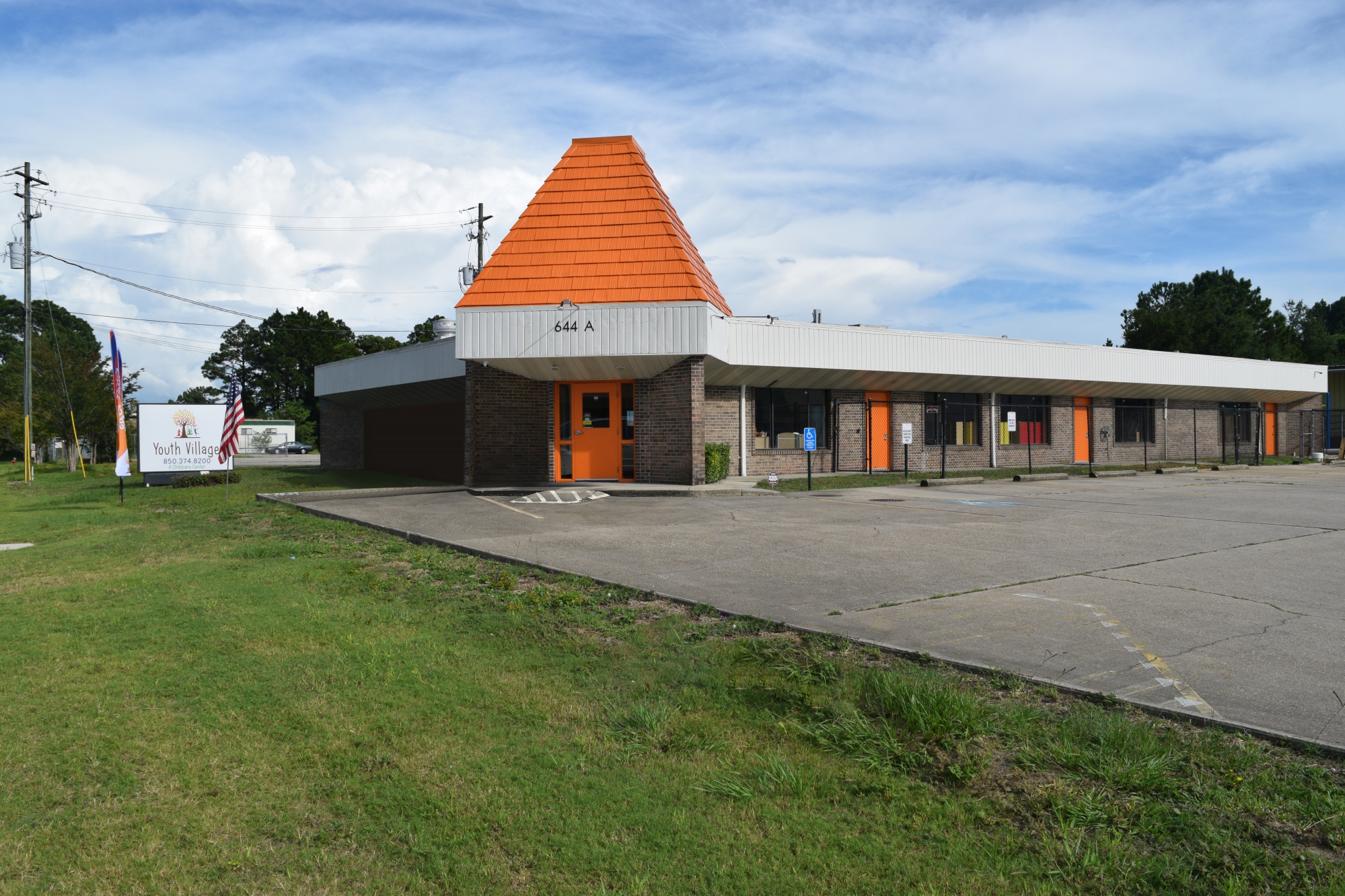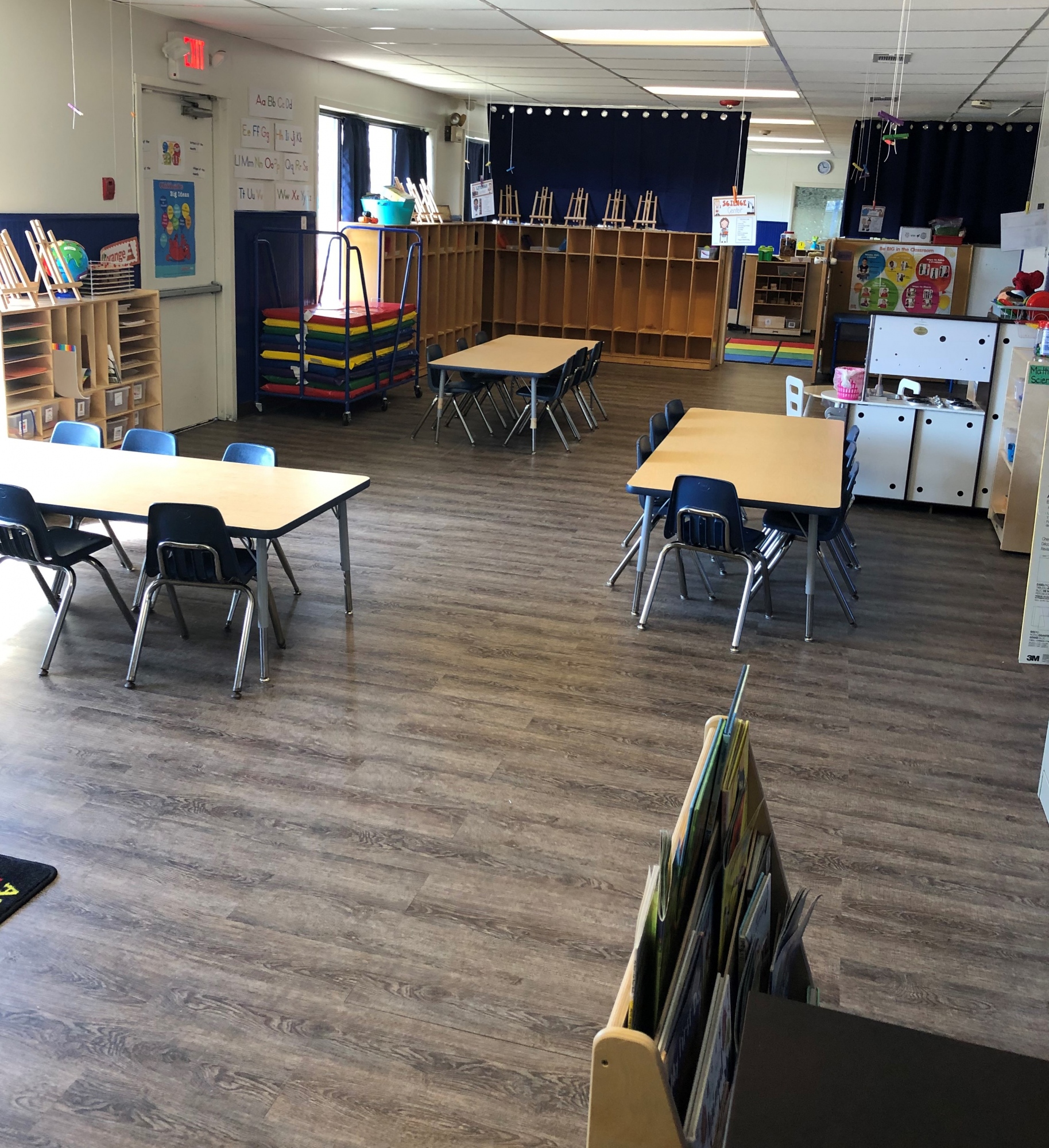 Greetings to the ladies of Impact 100 Northwest Florida!
On behalf of my kids, I am writing to express our deep gratitude for your grant award of $102,800.00 to Youth Village! Your commitment provides tremendous moral support, confidence and trust in us to move forward with our mission of providing a safe, fun, learning and caring environment for all the children in our care. Your financial contribution strengthens our ability to continue and further develop the additional programming as we move forward with our expansion.
As of October 27th, Youth Village is happy to announce that the School Readiness contract between Youth Village and the Early Learning Coalition of the Emerald Coast has been certified! And that means that we are NOW ALSO able to accept School Readiness vouchers! School Readiness Child Care Financial Assistance allows eligible families to offset the expense of childcare by paying a reduced parent fee. School Readiness childcare assistance is available to families who are at or below 150% of the Federal Poverty Level; AND are employed at least 20 hours per week OR a student taking at least 12 credit hours.

Our original plan was to purchase and build on a vacant lot at 700 Shady Lane. As time progressed the costs almost doubled from our original price. We then proceeded to purchase a building at 644 Anchors Street NW instead, which was originally another childcare center after we sold the lot at 700 Shady Lane.

Our newly purchased building needed a lot of renovations and upgrades, but all the folks at Youth Village are thrilled, humbled and over-whelmed by the hard work, giving spirit and special care that the Red Horse Squadron of Hurlburt Field, under the guidance of Joseph P. Greene, MS gt, USAF, Operations Superintendent/DOG, 823rd RED HORSE Squadron, has bestowed on us! We thank them for their assistance during this time of COVID-19, social unrest and our own undertaking of a building that we purchased before right before COVID-19 hit us full-force.

We literally would not have been able to do this without them and of course, Impact l00NWF! The Red Horse Squadron has been on board helping us since the first week in June! Their willingness and dedication to us to show up and take the helm by installing all new flooring and all new ceiling tiles, installing all of our new kitchen cabinets, upgraded our playground equipment, replacing fencing all around the lot, painting every inch inside, upgrading some plumbing, painting all the outside doors as well as our big roof pyramid, picking up and setting up our new shed and so much more! Our building looks awesome! We thank them all for their service to our country and to us as well!

All the folks at Youth Village thank God for the generous and caring women of Impact 100 Northwest Florida! We firmly believe that it takes a village to raise a child and now the ladies of Impact 100 Northwest Florida are officially a part of our village! Welcome aboard ladies!
With blessings and gratitude,
Nellie Bogar, Founder/CEO