Youth Village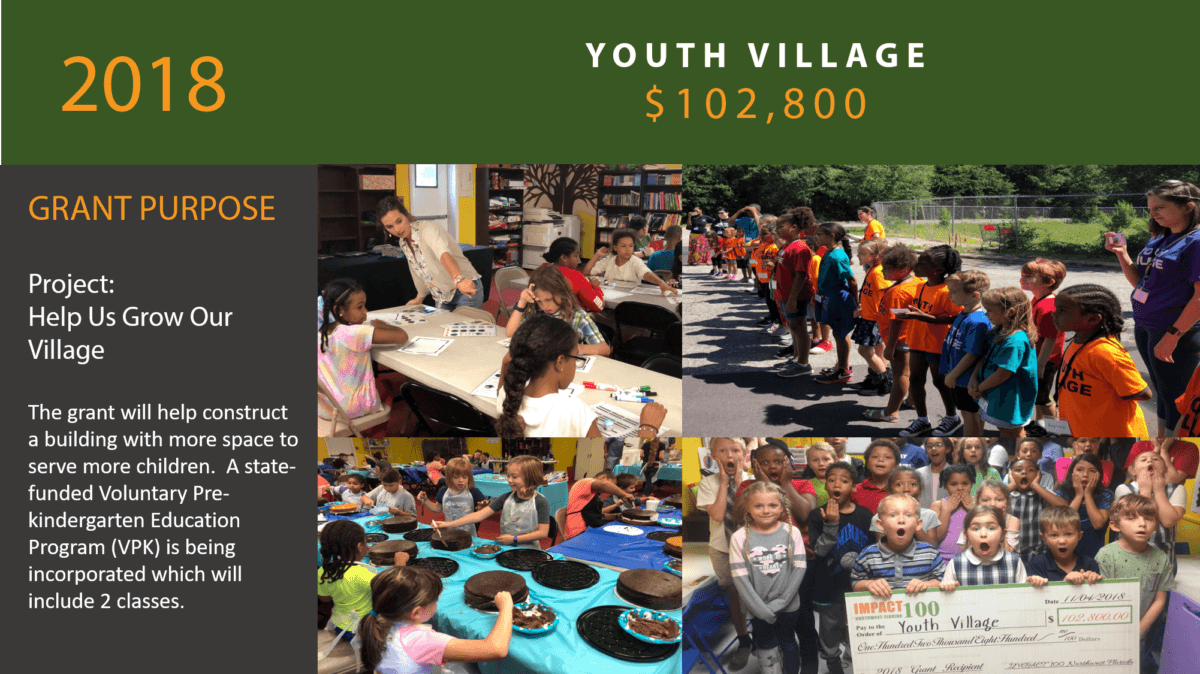 Youth Village

Youth Village is located in an area of Ft. Walton Beach where most of the children come from low-income, single-parent households who, according to the Florida Department of Juvenile Justice, are labeled as a high-risk demographic and where many of the children are referred to as latch-key kids. Approx. 90% of the Youth Village attend Title One Schools.
According to the U. S. Department of Agriculture, the children in these schools are eligible to receive free-or-reduced price breakfast and lunch because they live below the poverty level. They need help to break through that tough, but breakable cycle of generational poverty.
Youth Village currently serves students in grades K-8 and many of the kindergarten students are not even ready for kindergarten, which causes them to fall behind later. The grant will help construct a building with more space to serve more children. A state-funded Voluntary Prekindergarten Education Program (VPK) is being incorporated which will include 2 classes. Florida residents with a child that turns 4 years of age by September 1, is eligible to participate in Floridas FREE Voluntary Prekindergarten (VPK) education program. Preschoolers (K3) will also be served because in order to help children learn and grow socially and academically we must start before they enter elementary school.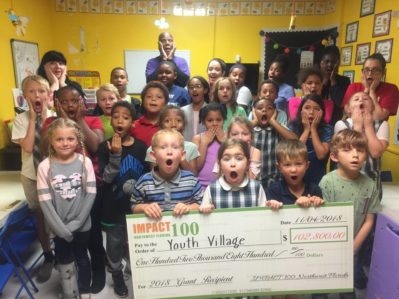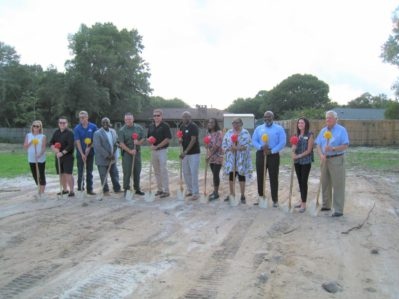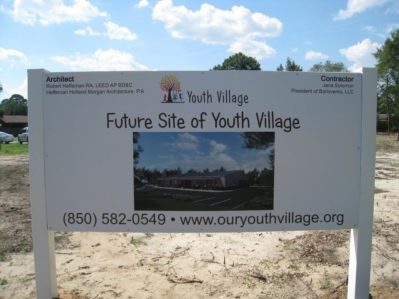 Greetings to the ladies of Impact 100 Northwest Florida!
On behalf of my kids, I am writing to express our deep gratitude for your recent grant award of $102,800.00 to Youth Village! Your commitment provides tremendous moral support, confidence and trust in us to move forward with our mission of providing a safe, fun, learning and caring environment for all the children in our care. Your financial contribution strengthens our ability to continue and further develop the additional programming that is in the not too distant future as we move forward with our expansion.
Our grant funds will be expended within the next 10-12 months by getting our site ready for our new building by demolishing the current structure on our lot, clearing the lot and helping with construction.
Impact 100 funds will help us serve even more children in our new building which will also include a state-of-the-art security system that is very much-needed since we are located in a high-crime area according to the Florida Department of Juvenile Justice. Our new site is located less than mile from our present location because this is the area where the children need us mostand were staying! These children are the most under-served and often times over-looked little ones in our community who need us to help break that strong, but breakable, cycle of poverty that they are caught up in.
Our new building will include a pre-school with 3- and 4-year old classes and will also give us additional space to be able to serve even more elementary school students as well. Having these extra 3 classrooms will help us to reach children at a much younger age by teaching them academic as well as social skills and behavior which will help them to become future self-sufficient members of society. Our goal is to help the children have a better chance to level the playing field when they enter elementary school because education is the most powerful weapon you can use to change the world and we need community buy-in to help us meet that goal. And we thank God that the generous and caring women of Impact 100 Northwest Florida has done just that!
Thanks to you all, our larger building will also provide us the space to be able to offer free programs and resources for the parents of these children.
At Youth Village, we firmly believe that it takes a village to raise a child and now the ladies of Impact 100 Northwest Florida are officially a part of our village! Welcome aboard ladies!
With blessings and gratitude,
Nellie Bogar, Founder/Executive Director